The latest political news from mainland Ukraine's special presidential election campaign is that Tymoshenko is in, Klitschko is out, and Poroshenko is in:
Boxer-turned-politician Vitaly Klitschko pulled out of the race for Ukrainian president on Saturday, throwing his weight instead behind billionaire confectionary oligarch Petro Poroshenko.
[…]
Poroshenko, 48, confirmed his candidacy late on Friday. Several opinions polls already had him in the lead even before he said he would run to succeed ousted president Viktor Yanukovich.

Poroshenko was an early and influential supporter of the popular uprising that toppled Yanukovich in late February, three months after he spurned a deal on closer ties with the European Union and plunged the country of 46 million people into turmoil.

Klitschko announced he will run for Mayor of Kiev instead, which still seems pretty big. But back to this Poroshenko fellow:
Klitschko's withdrawal sets up a May 25 contest between the man known as the 'Chocolate King' and Ukraine's former prime minister, Yulia Tymoshenko.




From the Wikipedia summary of the Chocolate King's company:
Roshen Confectionery Corporation is a Ukrainian confectionery manufacturing group, controlled by Petro Poroshenko. The leading manufacturer of confectionery products in the country, it united factories in Ukrainian cities of Bershad, Kiev, Vinnytsia, Mariupol and Kremenchuk, as well as in Klaipėda (Lithuania) and Lipetsk (Russia). The name of the company is created from the last name of its owner, Poroshenko.

As of 2012, Roshen Corporation was ranked 18th in the "Candy Industry Top 100" list of world's largest confectionery companies. It has a total annual production volume exceeding 410,000 tonnes. It exports to Russia (stopped in July 2013), Kazakhstan, Uzbekistan, Kyrgyzstan, Azerbaijan, Armenia, Moldova, Estonia, Latvia, Lithuania, the United States, Canada, Germany and Israel.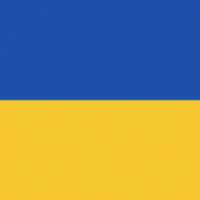 But fear not, he is more than just master of all the oompa-loompas of the Dnieper: Mr. Poroshenko has also previously served (fairly briefly each, at various points) as Ukraine's Secretary of the National Security and Defense Council (2005), a very pro-NATO Minister for Foreign Affairs (2009-2010), and Minister of Trade and Economic Development (2012).
He was first elected to parliament in 1998 and served there until the 2007 elections, when he did not run. He was elected back overwhelmingly as an independent from a Western district to the national parliament in the October 2012 elections. He is believed to have been a major financier of the 2004 Orange Revolution and former president Viktor Yushchenko, once chairing the latter's party's national campaign.