It appears I spoke too soon in lauding ongoing US-Russian space cooperation amidst the political crisis. The National Aeronautics and Space Administration (NASA) issued a startlingly aggressive statement tonight against both the Russian government and the American Congress (Congressional Republicans, really, though they didn't spell it out). My emphasis added:
Statement regarding suspension of some NASA activities with Russian Government representatives.

Given Russia's ongoing violation of Ukraine's sovereignty and territorial integrity, NASA is suspending the majority of its ongoing engagements with the Russian Federation. NASA and Roscosmos will, however, continue to work together to maintain safe and continuous operation of the International Space Station. NASA is laser focused on a plan to return human spaceflight launches to American soil, and end our reliance on Russia to get into space. This has been a top priority of the Obama Administration's for the past five years, and had our plan been fully funded, we would have returned American human spaceflight launches – and the jobs they support – back to the United States next year. With the reduced level of funding approved by Congress, we're now looking at launching from U.S. soil in 2017. The choice here is between fully funding the plan to bring space launches back to America or continuing to send millions of dollars to the Russians. It's that simple. The Obama Administration chooses to invest in America – and we are hopeful that Congress will do the same.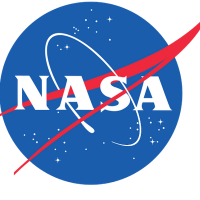 I think it's been a while since we heard the typically staid and politically sedate post-Cold War NASA rip this hard into anyone, let alone Russia. The phrase "continuing to send millions of dollars to the Russians" is about as undiplomatic as one can get.
I did notice that they chose to say "reliance on Russia" rather than "dependence on Russia" (which would be more accurate) and I'm sure that was a PR word choice.
Must be pretty tense right about now on the Space Station.


Related Reading: Watching the USSR break up, from Space