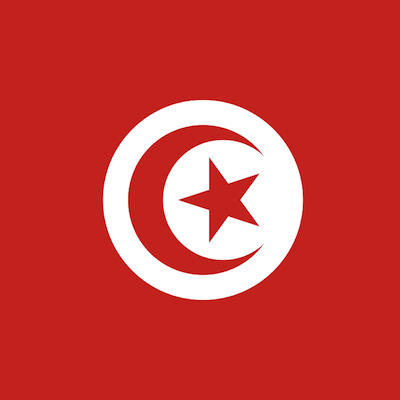 Tunisia — by comparison to the rest of the Arab Spring revolutions in Libya, Egypt, Yemen, or Syria — is essentially still the gold standard by leaps and bounds. There's a moderate government, a fairly liberal constitution, elections were held and are about to be held again, there hasn't been a coup d'état, there's no major insurgency, and there's no civil war.
But on the ground, in non-comparative terms, the picture is a little darker. The irony of the situation in Tunisia, in sum, is that they've gotten just enough freedom to be able to recruit for extremism but not enough freedom (and jobs, etc.) to stop a lot of people from being so angry that they want to join extremist causes.
The economic prospects remain about as dire as they were when a popular uprising over joblessness in December 2010 set the rest of the chain in motion, and the new government still hasn't really managed to rein in the old regime's extremely abusive police force (whose actions toward one street vendor sparked that uprising in the first place). Resentment is still very high, but the exploitative recruiters from fanatical ideologies now have the ability to recruit more openly than they did under the previous system.
And so it is, as the New York Times reports this week, that Tunisia has become a major source of fighters (and administrators) for the so-called "Islamic State" in eastern Syria and western Iraq, even as most Tunisians disapprove of the extremists.
While religious zealotry is certainly involved, the bigger factor still appears to be a deep-seated anger at the fundamentally unequal economic system of Tunisia, at the cruel security forces maintaining street-level control of people's lives despite the revolution, and at everyone in the West who helped prop up the regime for decades. They hope to establish an economically fairer, utopian settler state and make new lives for themselves there, and they won't be dissuaded by inconvenient truths about the realities of ISIS, because their own realities at home are bleak too.
Here's a snippet from the Times report:
Mourad, 28, who said he held a master's degree in technology but could find work only in construction, called the Islamic State the only hope for "social justice," because he said it would absorb the oil-rich Persian Gulf monarchies and redistribute their wealth. "It is the only way to give the people back their true rights, by giving the natural resources back to the people," he said.
[…]
Imen Triki, a lawyer at a nonprofit that has represented more than 70 returning Tunisians, described the thinking of many young ultraconservative Islamists, known as Salafis: "If I am going to get arrested and beaten here anyway, I might as well go where I can have an impact."
[…]
Indeed, in dozens of conversations with young Tunisians, almost no one, whether sympathizers or critics, believed the news reports of the Islamic State's mass killings or beheadings. "It is made up," echoed Amar Msalmi, 28, a taxi driver. "All of this is manufactured in the West."

The ruling party, which is moderate Islamist, has pledged to take a harder line against extremist recruitment but argues that the problem will only really be solved by turning the economy around and making serious progress in improving the lives of average citizens.