I realize there's a long history of pretty undeserving and warmongering people winning the the Nobel Peace Prize but I'm pretty sure we'd really be redefining the word "Peace" entirely if the prize were given to Sudanese dictator Omar al-Bashir, as has been hilariously/disturbingly proposed by his Minister of Information, according to Darfuri media outlet Radio Dabanga.
According to the Sudanese Minister of Information, President Omar Al Bashir is a man of peace who should have been awarded the Nobel Peace Prize for ending the war between Khartoum and the southern Sudanese rebels in 2005.
[…]
"President Al Bashir is being threatened with an ICC [International Criminal Court] arrest warrant for alleged war crimes in Darfur," Information Minister Ahmed Bilal told James Butty of VOA News in an interview published today, "instead of being praised and encouraged for his efforts."

Bilal said that Khartoum cares little about the ICC. "Let me tell you one thing: Our president is a man of peace. He stopped the longest war in Africa. Instead of giving him Nobel [Peace] Prize, he's being called before the ICC. Instead praising him or encouraging him and saying that he's doing good things to his neighbors, you are raising this talk of ICC problems.

You can read the VOA News interview with Minister Bilal here.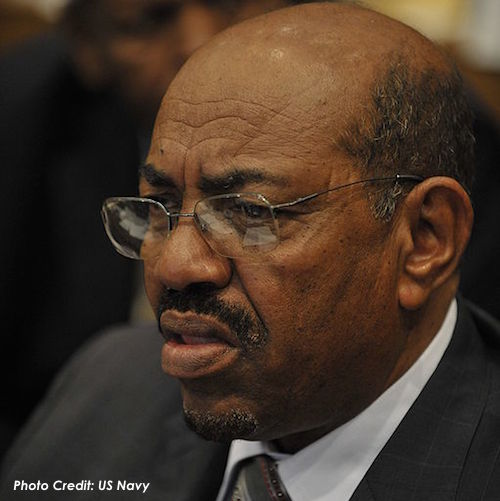 In addition to Bashir's genocide in Darfur, he is a past sponsor of global Sunni Islamic terrorism (including al Qaeda during the 1990s before their relocation to Afghanistan) and was a main instigating force and perpetuator of the Sudanese Civil War in the south, which he eventually ended under immense international pressure and UN involvement. Not exactly a shining force for world peace.
President Bashir was indicted in 2009 by the International Criminal Court for his activities in Darfur and has refused to face prosecution, unlike the president of nearby Kenya (who is currently standing trial on less serious charges for post-election violence). He is gearing up to campaign for yet another term as president after 25 years of rule. Fortunately, I doubt even the Nobel Peace Prize Committee is planning to consider Bashir any time soon … or ever.