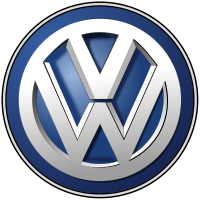 Back in February, German automaker Volkswagen's U.S. division attempted to unionize their own workers in Tennessee, the center of union-free US auto manufacturing. That effort was thwarted by illegal interference by anti-union politicians and threats of cancellation of state subsidies and incentives. But it didn't stop the company's pro-union management.
As I explained in February, most major German corporations are big fans of cooperating closely with unions (at least far more than their American or British counterparts). This cooperation increases social-corporate harmony and it encourages win-win negotiations instead of everyone trying to bleed everyone else dry. This tradition of having unions and management work together in formalized joint committees, and (in Germany) even usually having the companies partly owned by the workers themselves to give them an official say in management and a stake in the company's long-term health, has been a key tool for consensus-building and smoothing potential tensions over.
Despite the defeat in February, a collection of over 700 workers in Chattanooga voluntarily formed their own United Auto Workers local later in the year for the purposes of eventually unionizing the company's labor force, as desired by management. Initially, it seemed like this might be delayed until some time well into 2015 by the setback in February and the local political opposition.
But Volkswagen is so determined to unionize its US employees over the objections of Tennessee Republicans (and to get around so-called "Right to Work" anti-union laws) that they held negotiations with the United Auto Workers in Germany to come to an arrangement to bring a union on board for its workers. Reportedly, they will be partially recognizing unionization of their Tennessee workers some time in the next few days. The UAW says that the interim deal, in place at least until a final vote to unionize (which will still have to come later), does not cover collective bargaining but does allow for a clear process of worker-management meetings, in the aforementioned German postwar tradition.
From the Wall Street Journal summary, the German approach is precisely what the company hoped to implement at minimum:
The new policy could allow the auto maker to accomplish its goal of establishing a German-style "works council" where workers and managers set up the rules and operations for the plant, but might prevent the UAW from gaining full bargaining control at the plant because of the presence of smaller unions.

The company said it is creating three tiers of representation for workers based on the percentage of hourly workers who sign up. The rule is expected to allow a UAW local that claims more than half the plant's hourly work force has joined it to gain influence at the plant, but it also allows for other unions to set up shop.

Volkswagen said the new policy will govern its interactions with labor organizations who represent a significant percentage of factory employees. Volkswagen will use an external auditor to verify the percentage "to determine what level of engagement has been reached," it said.
[…]
VW has a works council at most of its plants and would like to have one in the U.S. These worker-management groups set up schedules, benefits, operations and even take part in the business side of the operation. Under U.S. labor law, workers can't participate in a works council unless they are represented by an independent union, and not a "company union."

The remaining big question is whether the UAW can overcome the opposition of anti-UAW workers and Tennessee officials who are putting together a rival "union" to dilute the future bargaining power of the UAW within the Tennessee operation of Volkswagen.