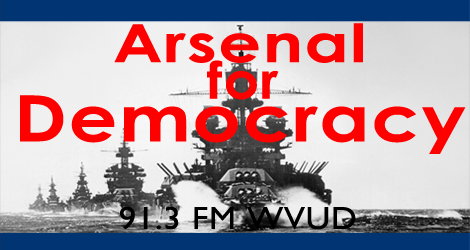 Topics: Rep. Steve Scalise, US policy on Cuba and North Korea, Islamophobia in Sweden and Germany. People: Bill, Nate. Produced: January 5th, 2015.
Discussion Points:
– Why House Majority Whip Steve Scalise is at least a White supremacist sympathizer, despite his sketchy denials — and what that means for the Republican Party now.
– What does the US policy change on Cuba mean for both countries? Should the US also adjust policies on North Korea?
– Why are Germany and Sweden witnessing a surge of anti-Muslim public actions?
Episode 112 (55 min)
AFD 112
Related links
Segment 1
– Cen Lamar: House Majority Whip Steve Scalise was reportedly an honored guest at 2002 international white supremacist convention
– Washington Post: House Majority Whip Scalise confirms he spoke to white nationalists in 2002
– NYT: Much of David Duke's '91 Campaign Is Now in Louisiana Mainstream
Segment 2
– NYT: Obama Announces U.S. and Cuba Will Resume Relations
– AFD: Hip-Hop Invasion! (and other stupid covert Cuba projects)
Segment 3
– The Globalist: Political Courage: Merkel Vs. Cameron
– BBC: Anti-Islam 'Pegida' rally in Dresden sees record turnout
– BBC: Three mosque fires in one week (Sweden)
– AFD: Sweden's budget deal is American-style extortion
Subscribe
RSS Feed: Arsenal for Democracy Feedburner
iTunes Store Link: "Arsenal for Democracy by Bill Humphrey"
And don't forget to check out The Digitized Ramblings of an 8-Bit Animal, the video blog of our announcer, Justin.
Podcast: Play in new window | Download
Subscribe: RSS