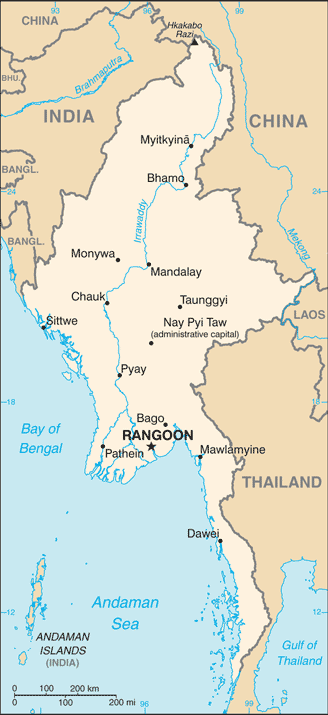 I'm always fascinated by the way language and available terminology shapes our worldview — literally causing us to view the world fundamentally differently from our fellow people if they grew up with a very different language. In international politics, these differences crop up from time to time in the news.
In recent years, after many decades of broad cultural-political integration, the differences and resulting gaps in mutual understanding have generally become smaller, even borderline mere curiosities.
Examples: German using the same word for debt and guilt. Or, the Greek translation for the Wikipedia page for "Roman Republic" is just "Roman Democracy" because Greek lacks a word for Republic — and Greek government documents can't use the word "republic" except when translated. Or, ISIS terrorists bitterly disputing the translations of its own various and oft-changed names, and the global media struggling to choose one.
But then there are the truly isolated holdouts, the places that have sealed themselves off from the outside world and kept their language from cross-pollinating.
According to a great new article in the New York Times, the dictatorship of Myanmar — still struggling under new management with a transition into democracy — has been one such place. The consequences of that linguistic-political isolation are now catching up as "Those Who Would Remake Myanmar Find That Words Fail Them".
The Burmese language doesn't yet have a native word for democracy, only the borrowed English word with an accented pronunciation. However, it turns out the problem is much larger than one missing word: The country lacks Burmese words for most of the new political and policy concepts of the past four decades (like "computer privacy")…or even many old concepts like "institution" or "federalism." The Myanmar military regime attempted to ban even English words for political ideas — and then corrupted the understood meaning of any that remained, such as "rule of law." An estimated 10-50% of the meaning of any given conversation between Western diplomats and Myanmarese leadership is hopelessly lost in translation.
And it may not just be a failure to understand the literal words. It's hard to adopt and promote the ideas in a substantive way when the conceptual meaning behind them doesn't carry over into the worldview-informing culture and language.
This, to my mind, should then pose a much bigger question, affecting many more countries in Asia as well as Africa — and one vastly beyond my pay grade:
Has the West been too quick to fault democratic shortcomings and state failures in post-colonial developing nations as a whole, if we accept that these Western Enlightenment-derived concepts from philosophers and leaders speaking inter-entangled European languages might have to some degree been imposed onto existing cultures with poorly compatible linguistic-cultural frameworks?
Obviously there would still be the usual factors sharing the blame. But it might play a role.
The Burmese political translation challenges now playing out in public should also, once again, raise legitimate questions about the very premise of "universal" values.