Posted by Bill on behalf of the team.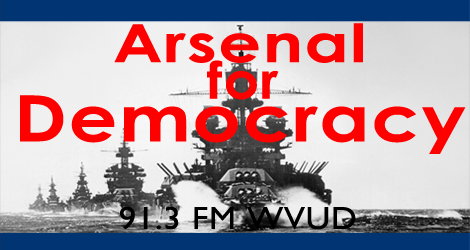 Topics: Wages in America; Iran nuclear deal. People: Bill, Kelley, Nate, and Greg. Produced: July 20th, 2015.
Discussion Points:
– A unified econo-moral argument for the necessity of dramatically higher U.S. wages tied to productivity gains.
– Why the Iran deal is a good one (and why Iran's nuclear program is not our biggest concern in the region).
Episode 135 (55 min):
AFD 135
Related Links
– The Globalist: "Americans Need Better Pay Before Longer Hours"
– Mic: "How Many Hours You Need to Work Minimum Wage to Rent an Apartment in Any State"
– Clinton Campaign on Twitter: "Hillary called on companies to share profits with workers…"
– LA Times: "Who gave up what in the Iran nuclear deal"
– New York Times: "Congress to Start Review of Iran Nuclear Deal"
– Haaretz: "Lapid: Knesset must investigate Netanyahu's failure to thwart Iran deal"
Subscribe
RSS Feed: Arsenal for Democracy Feedburner
iTunes Store Link: "Arsenal for Democracy by Bill Humphrey"
And don't forget to check out The Digitized Ramblings of an 8-Bit Animal, the video blog of our announcer, Justin.
Podcast: Play in new window | Download
Subscribe: RSS