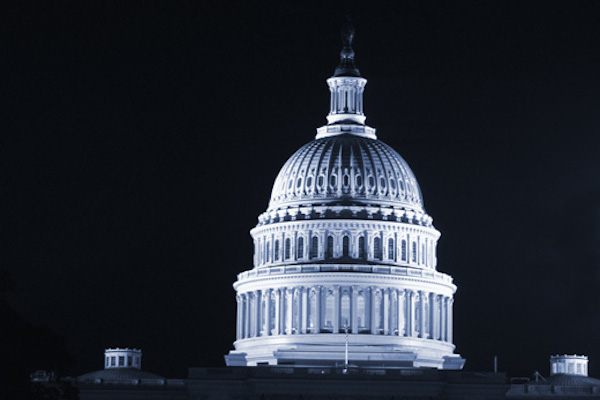 The US Senate passed a bill last Thursday, which would overhaul No Child Left Behind (NCLB) legislation, by a strong bipartisan vote of 81-17.  Only three Democratic Senators voted against passage of the Senate's version of the bill: Elizabeth Warren (MA), Chris Murphy (CT), and Cory Booker (NJ).
These three Senators, along with Senator Chris Coons (D-DE), had with broad Democratic support unsuccessfully introduced an amendment to the bill, called the "Murphy Amendment." The amendment had called for states to identify schools that required intervention: the lowest performing 5% of schools in the state; high schools where less than 2/3 of students graduate on time; and any school where poor, disabled, or English language learner (ELL) students do not meet state-set goals for two consecutive years.
States would then be required to set-up an intervention strategy to better support those schools. Unlike the original NCLB legislation, under-performing schools would not lose funding, but would receive extra support to create a long-term plan to improve education outcomes.
All but three Democratic Senators voted in favor of the Murphy Amendment. The exceptions were Florida's Bill Nelson (who did not vote), New Hampshire's Jeanne Shaheen, and Montana's Jon Tester. The only member of the Republican majority to join them was Rob Portman of Ohio.
Supporters of the amendment (including the President) believed that this amendment would have allowed the education reform bill to also serve as a civil rights bill, forcing each state to live up to its responsibilities to all of its citizens. A press release from Senator Murphy's office notes the support the amendment received from civil rights advocates:
"While many educators hail the Senate bill as an improvement over the current federal education system, a coalition of 36 civil rights organizations are concerned there won't be enough accountability, and that failing minority and disabled students will fall through the cracks."

Accountability is a key term in the debate over education reform. Senator Booker says the reforms which passed in the Senate do not, "provide meaningful accountability measures that address the disparate achievement gaps for low-income students and students of color." Without appropriate safeguards to identify and serve the states' failing students and schools, there will be no way to tell if the bill is effective or fair.
The amendment's opponents claim that the amendment would retain NCLB's emphasis on testing, since states would be required to use test scores in their formula to determine failing schools. However, the amendment would give more power to the states to use other measures in their formula as well, such as high school graduation rates.
Senator Warren, who initially voted for the bill as a member of the Education Committee, explained her vote on the final bill:
"In many ways, this bill represents a significant improvement from No Child Left Behind, moving away from rigid standardized tests and respecting the vital work that our teachers do every day–and I strongly support those changes. But this bill is also about money, and it eliminates basic, fundamental safeguards to ensure that federal dollars are actually used to improve both schools and educational outcomes for those students who are often ignored."

Although the Murphy Amendment was rejected, it remains relevant in the NCLB overhaul debate. The U.S. House passed a much less bipartisan reform bill on July 8, by a margin of one vote after a sizable Republican revolt and unified Democratic opposition.
The House of Representatives, the Senate, and the White House will now have to work to merge the House version and the Senate version into a bill that President Obama will sign. The call to make this a sweeping civil rights bill and the need to ensure that bill brings improvement to our nation's education system are themes that are sure to echo throughout DC and around the country in coming weeks.
Warren, Booker, and Murphy have probably foreshadowed much of the debate ahead, as each legislator lobbies for their vision of education in America in the ultimate version of the legislation.