Posted by Bill on behalf of the team.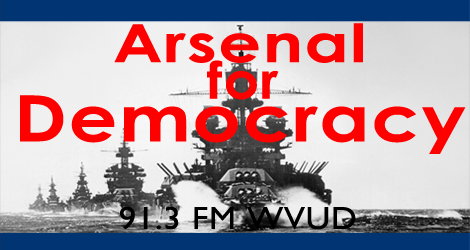 Topics: Where do we go from here after the 2016 election? People: Bill, Rachel, and Jonathan. Produced: Nov 21st, 2016.
Episode 159 (55 min):
AFD 159
Discussion Points:
– Trying to get the Democratic Party back on track, especially in the states
– Parties need to remember to campaign for all their core voters
– What do we need to brace for from the Trump Administration & Ryan Congress first
Subscribe
RSS Feed: Arsenal for Democracy Feedburner
iTunes Store Link: "Arsenal for Democracy by Bill Humphrey"
Music by friend of the show @StuntBirdArmy.
Podcast: Play in new window | Download
Subscribe: RSS