Posted by Bill on behalf of the team.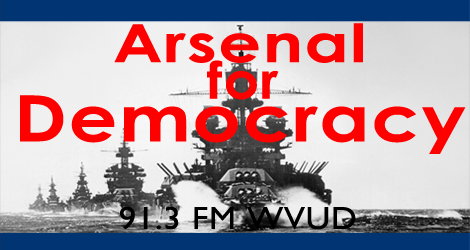 Topics: What does it mean to engage with the Democratic Party in 2017? How can you leverage Dems within the two-party system? People: Bill, Greg, and fellow Blue Hen Paul Blest. Produced: Feb 27th, 2017.
Episode 171 (40 min):
AFD 171
Short episode this week due to a UD women's basketball game.
Subscribe
RSS Feed: Arsenal for Democracy Feedburner
iTunes Store Link: "Arsenal for Democracy by Bill Humphrey"
Music by friend of the show @StuntBirdArmy.
Podcast: Play in new window | Download
Subscribe: RSS