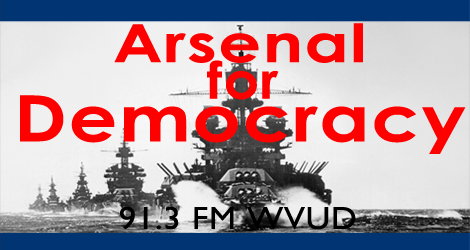 Topics: The Korean War and North Korea's self-defense policy; more violent incidents by American Nazis. People: Bill, Nate. Produced: Oct 29th, 2017.
Episode 202 (55 min):
AFD 202
Note 1: We've just updated our feed files for subscribers; sorry if it accidentally re-downloads some old episodes during that process. Also we are on Stitcher finally.
Note 2: No episode next week due to municipal and special elections that Tuesday.
Related links
– Partial list of links from Bill and Nate on these topics (PDF)
Subscribe
RSS Feed: Arsenal for Democracy Feedburner
iTunes Store Link: "Arsenal for Democracy by Bill Humphrey"
Stitcher Link: Arsenal for Democracy on Stitcher
Music by friend of the show @StuntBirdArmy.
Podcast: Play in new window | Download
Subscribe: RSS