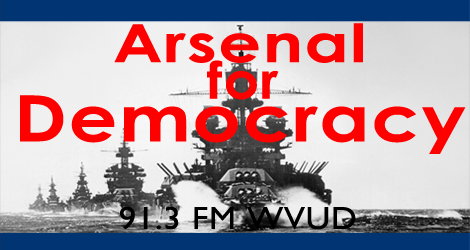 Half-Episode: The US nationalization of all railroads during World War One. People: Bill, Rachel, Nate. Produced: May 6th, 2018.
Episode 224 (28 min):
AFD 224
Related links
– Article Citation: "Liquidation of Federal Railroad Control" by James C. Davis, American Bar Association Journal, vol. 8, No. 6 (June 1922), pp. 327-332
– General background: https://en.wikipedia.org/wiki/United_States_Railroad_Administration
Subscribe
RSS Feed: Arsenal for Democracy Feedburner
iTunes Store Link: "Arsenal for Democracy by Bill Humphrey"
Stitcher Link: Arsenal for Democracy on Stitcher
Music by friend of the show Stunt Bird.
Podcast: Play in new window | Download
Subscribe: RSS