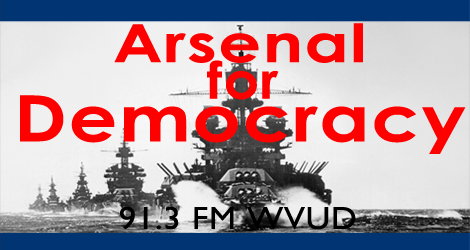 Topics: Buffer zones, search and seizure, recess appointments, and Detroit water shutoffs, plus Jameis Winston and the flaws of college athletics. People: Bill, Sasha, Persephone, Greg, Nate. Produced: June 28-30, 2014.
Discussion Points:
– Detroit begins shutting off water for thousands of poor people
– The Supreme Court rules against abortion clinic buffer zones
– The Supreme Court rules that cell phone searches require warrants
– The Supreme Court blocks President Obama's unconstitutional recess appointments
– Is Jameis Winston everything that's wrong with college athletics in America — but not the way people think?
Part 1 – Supreme Court:
Part 1 – Supreme Court – AFD 90
Part 2 – Detroit Water Shutoffs:
Part 2 – Detroit – AFD 90
Part 3 – Jameis Winston:
Part 3 – Jameis Winston – AFD 90
To get one file for the whole episode, we recommend using one of the subscribe links at the bottom of the post.
Related links
Segment 1
– Reuters: U.S. high court curbs state limits on abortion clinic protests
– AFD: Supreme Court says cell searches require warrants
– Flashback to Salinas v. Texas (2013) on "right to remain silent"
– NYT: High Court Finds Against Obama in Recess Case
– Previous coverage on AFD Radio – Recess appointments case: AFD Ep 36 (Jan 29 2013)
Segment 2
– Detroit News: Groups seek UN aid for Detroit water shut-offs
– Rep. John Conyers: Detroit's Water Cutoffs: Counterproductive and Coldhearted
– Michigan Radio: Welfare rights group backs UN criticism over Detroit water shutoffs
– CityLab: Outraged Canadians Report the Detroit Water Authority to the UN for Human-Rights Violations
– Michigan Live: U.N. panel calls Detroit water disconnection 'violation of international human rights'
Segment 3
– Deadspin: Who Does Jameis Winston Think He Is—Joe Namath?
– Deadspin: FSU Athlete Explains Why Jameis Winston Allegedly Stole Food
Subscribe
RSS Feed: Arsenal for Democracy Feedburner
iTunes Store Link: "Arsenal for Democracy by Bill Humphrey"
And don't forget to check out The Digitized Ramblings of an 8-Bit Animal, the video blog of our announcer, Justin.
Podcast: Play in new window | Download
Subscribe: RSS