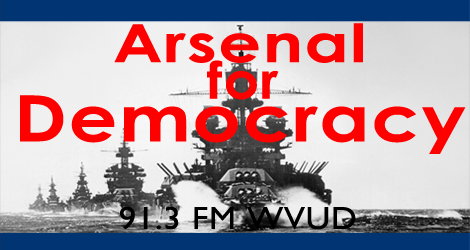 Topics: Recent Supreme Court rulings; the protests against family separation and ICE; Alexandria Ocasio-Cortez's election to Congress; Bill's announcement. People: Bill, Rachel, Nate. Recorded: July 1st, 2018.
Episode 232 (40 min):
AFD 232
Note that all episodes for the rest of the summer will only be a half hour long.
Related links
– AFD 232 What We Didn't Spend Enough Time on This Week (PDF)
Subscribe
RSS Feed: Arsenal for Democracy Feedburner
iTunes Store Link: "Arsenal for Democracy by Bill Humphrey"
Stitcher Link: Arsenal for Democracy on Stitcher
Music by friend of the show Stunt Bird.
Podcast: Play in new window | Download
Subscribe: RSS