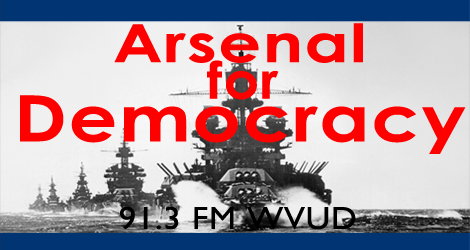 Topics: Big Ideas in U.S. Reform — Is health care a human right? Central American unaccompanied children. People: Bill, Nate, Greg. Produced: July 20, 2014.
Discussion Points:
– Is health care a fundamental human right? Why or why not?
– What should be done about the wave of unaccompanied children arriving in the United States from Central America without permission?
Part 1 – Health care:
Part 1 – Health care – AFD 92
Part 2 – Unaccompanied children:
Part 2 – Unaccompanied children – AFD 93
To get one file for the whole episode, we recommend using one of the subscribe links at the bottom of the post.
Related links
– AFD: Central American toddlers are existential threat to USA, say militias
– AFD: Unaccompanied minors forced to defend themselves in court
Subscribe
RSS Feed: Arsenal for Democracy Feedburner
iTunes Store Link: "Arsenal for Democracy by Bill Humphrey"
And don't forget to check out The Digitized Ramblings of an 8-Bit Animal, the video blog of our announcer, Justin.
Podcast: Play in new window | Download
Subscribe: RSS