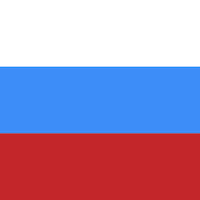 A while back I posted the story of the experiences of the Soviet cosmonauts who were in space as the Soviet Union was breaking up.
While that was a pretty extreme situation, I just came across this article from 1997 about Soviet military units deployed in the non-Russian republics of the USSR (the "Near Abroad") as it was breaking up. What were they supposed to do: withdraw immediately — hold in place? It was a logistical and political nightmare.
In many cases, ethnically Russian Soviet troops suddenly found themselves under Russian national command hundreds if not thousands of miles outside of the new country they were serving. Some units immediately started marching and driving back toward Russia, overland, abandoning in place any equipment they couldn't take with them. Other units found themselves completely cut off and trapped in deployment locations as long-dormant ethno-religious and political conflicts broke out around them.

They were often ordered by Moscow to remain in place as outside "peacekeepers" (between the fighting populations of countries that had last seen self-rule around the time of the Franco-Prussian War) even though the Soviet Union had opposed peacekeeping as "anti-Leninist" and had thus had provided its troops and officers with zero training on how to conduct peacekeeping operations. In the most extreme case, ex-Soviet Russian troops hunkered down in defensive positions on Tajikistani military bases as a brutal civil war between Communists, democrats, and Tajik/Afghan mujahideen raged all around the bases and any heavy military equipment outside was stolen for use in the conflict.
A lot of these conflict areas remain frozen to this day because the presence of Russian troops was never removed since it was the only thing preventing waves of genocide — but they also never figured out how to broker permanent peace arrangements to be able to extricate their troops.
And by the time they might have been ready to pull their troops out (or even able to), Russian nationalists back home were politically ascendant and wanted to keep troops on the ground all over Central Asia, the Caucasus, and the Black Sea region in hopes of restoring a neo-Russian empire under the guise of "protecting" local ethnically Russian populations that remained behind in the long-ago conquered areas after their official exit from the USSR.