Topics: Nigeria, Michael Sam & Jason Collins. People: Bill, Nate, Greg, and guest historian Pilar Quezzaire.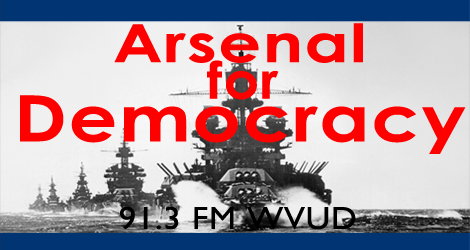 Discussion Points:
– What is the significance and origin of the north-south divide in Nigeria? How did colonialism change the country? Who are the Boko Haram?
– Why "sharia law" is not a unique challenge. What could Nigeria be doing better to combat terrorism and unrest in the regions the Boko Haram dominate? Should the U.S. and Europe treat Boko Haram as part of a global terrorist network or more as a separate, localized problem?
– Arsenal for Nate and Greg Talking Sports: Michael Sam is drafted to the St. Louis Rams & Jason Collins has been playing for the Nets into the NBA playoffs.
Part 1 – Nigeria:
Part 1 – Nigeria – AFD 84
Part 2 – Sports: Sam / Collins
Part 2 – Sports: Sam/Collins – AFD 84
To get one file for the whole episode, we recommend using one of the subscribe links at the bottom of the post.
Subscribe
RSS Feed: Arsenal for Democracy Feedburner
iTunes Store Link: "Arsenal for Democracy by Bill Humphrey"
And don't forget to check out The Digitized Ramblings of an 8-Bit Animal, the video blog of our announcer, Justin.
Podcast: Play in new window | Download
Subscribe: RSS