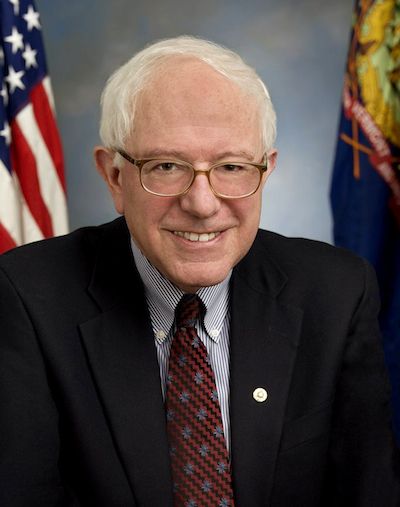 Public college tuition could be cut in half by diverting defense spending, increasing state investment, and making other reforms to student lending, according to a proposal by Senate Budget Committee Ranking Member Bernie Sanders (I-VT) presented at the University of Iowa this week as he explores a presidential run.
The budget proposed by President Barack Obama includes $38 billion more for the Pentagon's base budget. Republicans in Congress want even more in a military budget that is higher than the next nine countries combined. Sanders instead would put half the amount requested for extra military funding, about $18 billion, into higher education grants to states. With state matching funds, tuitions at public universities and colleges could be cut in half, according to Sanders, the ranking member of the Senate Budget Committee.

Sanders also called for a major overhaul of federal student loans. The Congressional Budget Office has projected that the Department of Education will reap $127 billion in profits over 10 years from rising interest charges for college students and their families.

"We must end the practice of the government making billions in profits from student loans taken out by low and moderate income families. That is extremely regressive public policy," Sanders said. "It also makes no sense that students and their parents are forced to pay interest rates for higher education loans that are much higher than they pay for car loans or housing mortgages."

Senator Sanders' prepared remarks and citations are available here.
It's an ambitious proposal by the feckless standards to which we have grown accustomed, but it's still far short of proposals for zero-tuition public colleges. My radio co-host Nate and I discussed the latter concept at length on a recent episode of our show. Listen below:
Part 1 – Free College – AFD 115
Podcast: Play in new window | Download
Subscribe: RSS