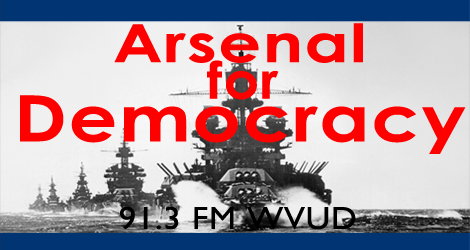 Topics: A hypothetical journey through reorganizing America's representative democracy, from elections to a parliamentary system to unicameralism. People: Bill, Nate. Produced: March 9th, 2015.
Discussion Points:
– Should U.S. state legislatures all have only one chamber?
– What reforms could make State Senates more useful and the US Senate more fair?
– Should the legislative branch hold executive power like in a parliamentary system?
– When do checks and balances just become pointless gridlock?
– Should US states move toward proportional voting elections?
Episode 119 (47 min):
AFD 119
Subscribe
RSS Feed: Arsenal for Democracy Feedburner
iTunes Store Link: "Arsenal for Democracy by Bill Humphrey"
And don't forget to check out The Digitized Ramblings of an 8-Bit Animal, the video blog of our announcer, Justin.
Podcast: Play in new window | Download
Subscribe: RSS