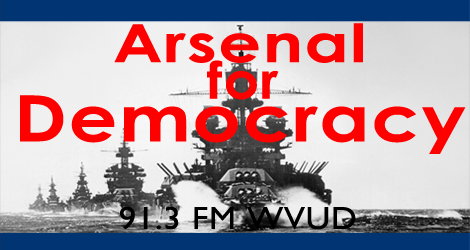 Topic: How the Shareholder Revolution is hurting America's businesses and workers. People: Bill, Nate. Produced: March 16th, 2015.
Discussion Points:
– What happens to companies that borrow money to make shareholder payouts?
– Why aren't American companies investing in the future as much as they used to?
– Why should American companies tie wages to increases in profits and productivity instead of focusing on dividends and stock buybacks?
Note for listeners: We're testing a half-hour version of the show over the next few weeks. Let us know whether you prefer this format or the longer format.
Episode 120 (27 min):
AFD 120
Related Links:
– AFD: Corporate borrowing diverted to shareholders, not investment
– The Roosevelt Institute: Blog post on "Disgorge the Cash: The Disconnect Between Corporate Borrowing and Investment"
– The Globalist: U.S. Stock Ownership: Who Owns? Who Benefits?
– The Globalist: Can the United States Close the International Wage Gap?
– The Globalist: Want to Fix Income Inequality? Relink Wages to Productivity
Subscribe
RSS Feed: Arsenal for Democracy Feedburner
iTunes Store Link: "Arsenal for Democracy by Bill Humphrey"
And don't forget to check out The Digitized Ramblings of an 8-Bit Animal, the video blog of our announcer, Justin.
Podcast: Play in new window | Download
Subscribe: RSS