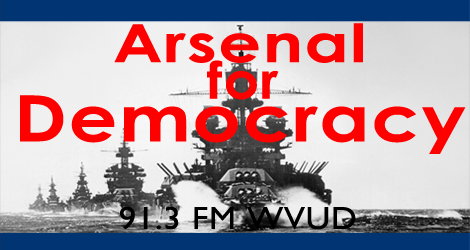 Topics: The emerging 2016 Republican presidential field and Hillary Clinton's new campaign. People: Bill and Nate. Produced: April 27th, 2015.
Episode 125 (37 min):
AFD 125
Discussion points:
– Do any of these Republicans actually have a shot?
– Should Iraq still count against Hillary Clinton? Should she run to be Obama's third term?
Subscribe
RSS Feed: Arsenal for Democracy Feedburner
iTunes Store Link: "Arsenal for Democracy by Bill Humphrey"
And don't forget to check out The Digitized Ramblings of an 8-Bit Animal, the video blog of our announcer, Justin.
Podcast: Play in new window | Download
Subscribe: RSS