Posted by Bill on behalf of the team.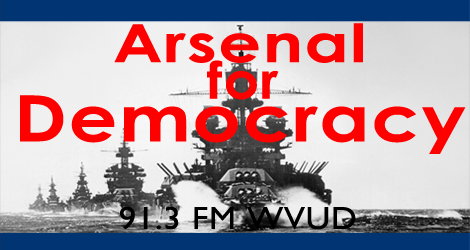 Topics: Charleston Shooting; Women's World Cup. People: Bill, De Ana, and Nate. Produced: June 22nd and 23rd, 2015.
Discussion Points:
– Charleston: Media narratives, campaign contributions, Confederate Flag
– Women's World Cup: How U.S. women's soccer became a major force and how the rest of the world caught up.
Episode 132 (51 min):
AFD 132
Related Links
– AFD by Greg: "How we talk about the racists among us"
– The Guardian: "Scott Walker to forfeit donations from group cited in Dylann Roof 'manifesto'"
– NBC Sports: "For Colombia, Women's World Cup performance a chance to advance role of females in sports back home | ProSoccerTalk"
Subscribe
RSS Feed: Arsenal for Democracy Feedburner
iTunes Store Link: "Arsenal for Democracy by Bill Humphrey"
And don't forget to check out The Digitized Ramblings of an 8-Bit Animal, the video blog of our announcer, Justin.
Podcast: Play in new window | Download
Subscribe: RSS