Posted by Bill on behalf of the team.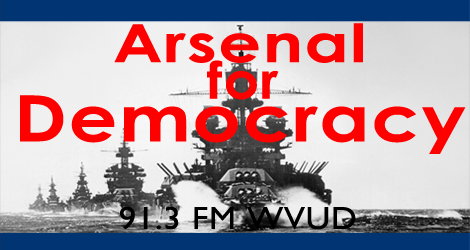 Topics: Supreme Court rulings on marriage equality and Obamacare, order on Texas abortion clinics law; Puerto Rico and Greece debt crises. People: Bill, Kelley, and Nate. Produced: July 13th, 2015.
Discussion Points:
– U.S. Supreme Court: What are the implications of major rulings and orders on marriage equality, Obamacare, and reproductive freedom?
– Debt Crises: What's next for Puerto Rico and Greece?
Episode 134 (47 min):
AFD 134
Related Links
– AFD by Kelley: "The Supreme Court Order You May Have Missed"
– AFD by Bill: "Marriage Equality Day"
– AFD by Bill: "A Sinking Feeling in Puerto Rico"
– AFD Posts about Greece
Subscribe
RSS Feed: Arsenal for Democracy Feedburner
iTunes Store Link: "Arsenal for Democracy by Bill Humphrey"
And don't forget to check out The Digitized Ramblings of an 8-Bit Animal, the video blog of our announcer, Justin.
Podcast: Play in new window | Download
Subscribe: RSS