Arsenal Bolt: Quick updates on the news stories we're following.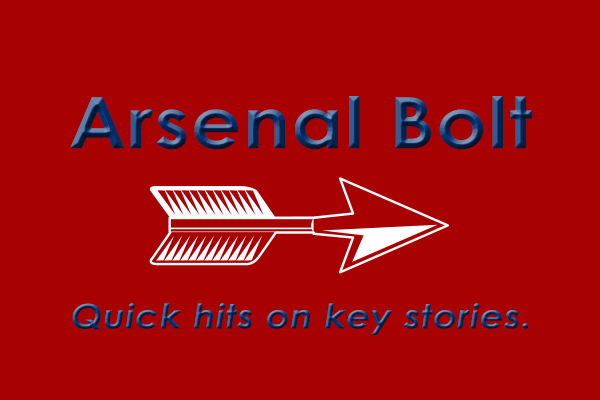 Haaretz (Israel): "CIA: Iran unlikely to significantly boost post-sanction funds on militant groups"
Iran will pump most of the revenue it receives from the lifting of international sanctions – expected to reach some $100 billion – into its limping economy and won't significantly boost funding for militant groups in the Middle East, according to an intelligence assessment by the Central Intelligence Agency.
[…]
The CIA analysts concluded that even if Tehran increases its support for Hezbollah in Lebanon, Houthi rebels in Yemen and the embattled regime of Syrian President Bashar Assad, the additional funding is unlikely to tip the balance of power in the world's most volatile region.
[…]
The Obama administration is banking on Iranian President Hassan Rouhani and other moderates in Iran's leadership investing most of the anticipated money into domestic infrastructure and other social investments, to quell growing public frustration over unemployment, the high inflation rate and a shortage of imported goods.