Arsenal Bolt: Quick updates on the news stories we're following.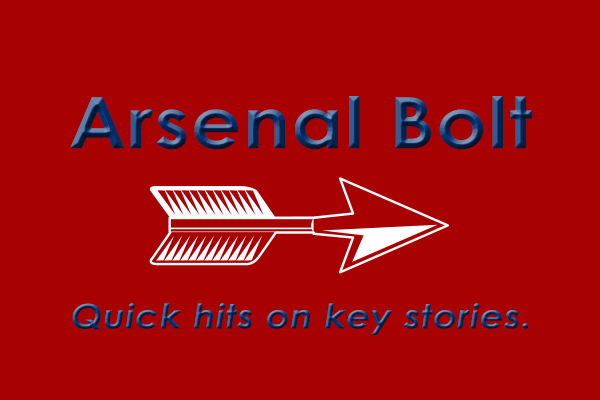 Last month from AFD: "Border fence politics comes to the EU"
Yesterday, Associated Press: "Hungary puts inmates to work on border fence to bar migrants"
Using materials prepared by inmates in Hungarian prisons, 900 soldiers will build a fence along Hungary's border with Serbia by December to stem the torrent of migrants, officials said Thursday
[…]
Prime Minister Viktor Orban says Hungary does not want any migrants from outside Europe. But over the past months, 80 percent of the refugees requesting asylum in Hungary have come from war-torn countries like Syria, Iraq and Afghanistan. Most leave within days to richer EU countries like Germany before their asylum claims are settled.

The government's anti-immigrant billboard campaign and a questionnaire sent to voters linking migration with terrorism have been criticized by the U.N.'s refugee agency, among others.