Arsenal Bolt: Quick updates on the news stories we're following.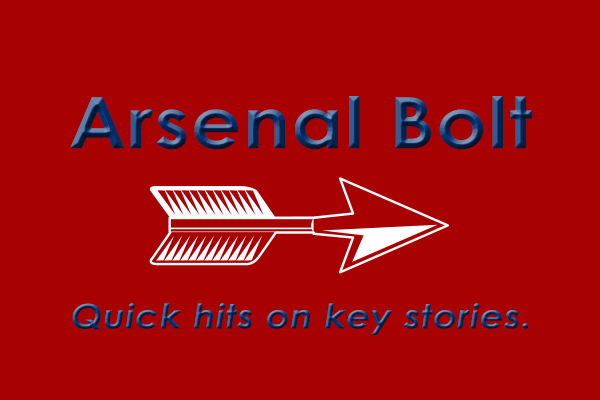 In the aftermath of a corruption prosecution that brought down the President, Vice President, and much of the cabinet, a mildly popular former first lady with a vague platform looks set to lose this weekend's presidential election to a conservative comic actor promising virtually nothing.
"The candidates vying to be Guatemala's next president" – France24.com:
Jimmy Morales, a 46-year-old comedian and actor, rose to fame playing the role of a simpleton cowboy who almost ends up becoming president. […] The final opinion poll before Sunday's run-off election gave him 68 percent, against 32 percent for [former First Lady Sandra] Torres.
[…]
Running for conservative party FCN-Nacion, Morales has led a light-hearted campaign, cracking jokes at rallies but giving few concrete details on his policy plans. […] In his 2007 film "A President in a Sombrero," Morales played a hayseed named Neto who nearly gets elected president by making a string of empty promises…
[…]
In real life, the current race is his first foray into national politics, though he once ran unsuccessfully for mayor of his hometown. Morales briefly studied management at university, but never finished his degree.
---
Previously from AFD on this topic:
– AFD by Kelley: "Guatemala has a lot to celebrate this independence day"
– AFD Radio with Bill and Kelley: Episode 144, Guatemala's political upheaval.