Arsenal Bolt: Quick updates on the news stories we're following.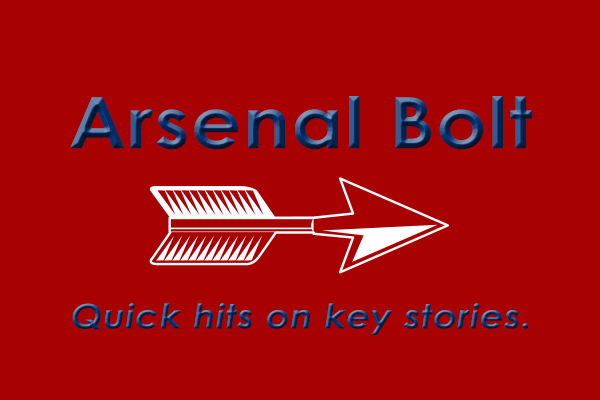 "Syria rebels sceptical about Turkey's plan to tackle IS" – Financial Times wire via the Irish Times:
"The talk of a buffer zone surprised us – we have heard nothing like that," said Munthir Sallal, a rebel official co-ordinating with the coalition who said rebel commanders met Turkish officials in Ankara yesterday.
[…]
An opposition activist close to the US confirmed plans for increased Turkish participation with the coalition, which began dispatching the first rebel units it trained and armed earlier this month.

The coalition has also been training activists from opposition councils in areas seized by IS to ensure a smooth transition to civilian rule.

But opposition members say they have been repeatedly promised by Turkey and the US that operations were imminent, and are sceptical.
---
Previously from AFD on this topic:
– "Mapping the projected Turkish occupation zone in Syria"
– "U.S. agrees to clear a 'safe zone' in northern Syria"