Arsenal Bolt: Quick updates on the news stories we're following.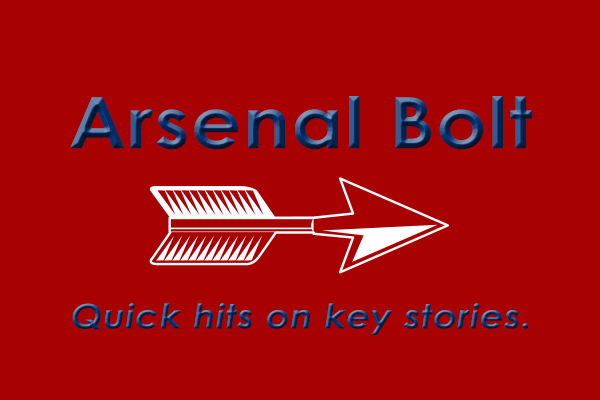 The Daily Star (Lebanon) — "Iran enlists Afghan refugees as fighters"
But interviews with Afghan fighters and relatives of combatants killed in Syria point to a vigorous – and sometimes coerced – recruitment drive of Shiite Hazara refugees by Iran's elite Revolutionary Guard Corps propping up Assad's floundering regime. […]
Haider, she said, was lured by the monthly salary of $700 – a tidy sum for a laborer with no combat experience – and the promise of an Iranian residency permit, an attractive inducement for refugees who otherwise live in constant fear of deportation. […]
Haider's premonition came true – a few days after he left, an Iranian official informed his relatives, also refugees in Tehran, that he had been killed in battle.