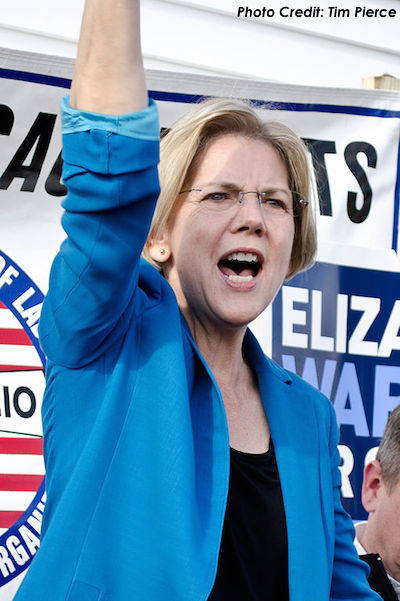 47% of companies use credit checks as part of their hiring process for some positions. 1 in 7 people believe that poor credit scores kept them from being hired.
Senator Elizabeth Warren hopes to change that. Warren (D-MA) and Representative Steven Cohen (D-TN) have introduced a bill to prevent employers from running credit scores on potential hires. The duo believe that not only are credit scores frequently inaccurate, but they are also blatantly prejudicial, giving an advantage to wealthy applicants whose savings were able to buoy them during difficult times.
The use of credit scores in hiring is troublesome for a number of reasons. Primarily, as Demos Senior Policy Analyst Amy Traub reports studies on the matter have "found no correlation between personal credit and propensity to commit theft or any other 'counterproductive workplace behaviors." So, while this process is fruitless for learning about prospective hire's ability to do the job well, it does allow employers to discriminate on the basis of wealth.
Warren explains:
"This is about basic fairness — let people compete on the merits, not on whether they already have enough money to pay all their bills."

Ten states have already banned the use of credit scores in hiring, most recently Nevada. Warren and Cohen hope to make the ban federal. The bill that Warren introduced in the Senate, the Equal Employment for All Act, is cosponsored by six other Democratic Senators and supported by more than 40 organizations.