Posted by Bill on behalf of the team.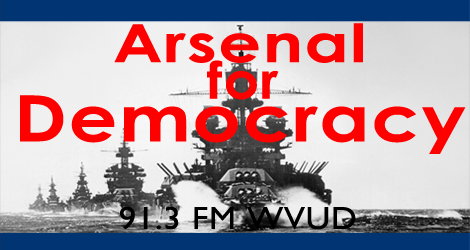 Topics: How do we develop overarching messaging and themes for a Democratic left? People: Bill, and Jonathan. Produced: Jan 11th, 2017.
Episode 165 (55 min):
AFD 165
Discussion Points:
– What makes a clear and snappy campaign slogan for a political party or candidacy?
– How do we talk concisely but inclusively about and in solidarity with as many constituencies as possible?
– What state ballot measures would advance the progressive cause and be relatively easy to sell to the voters?
Subscribe
RSS Feed: Arsenal for Democracy Feedburner
iTunes Store Link: "Arsenal for Democracy by Bill Humphrey"
Music by friend of the show @StuntBirdArmy.
Podcast: Play in new window | Download
Subscribe: RSS