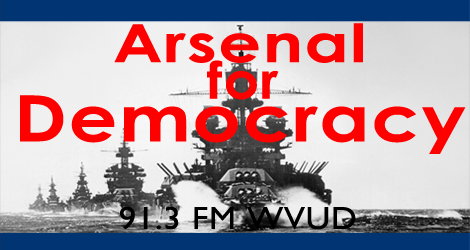 Special Guest: Matt Christman (Chapo Trap House).
Topic: Leftism's answer to the far-right and liberalism on climate change, immigration, trade deals, and globalism.
Hosts: Bill, Nate. Produced: Oct 15th, 2017.
Episode 200 (1 hour 5 min):
AFD 200
Featuring almost 10 extra minutes beyond the end of the FM episode! Thanks to all for listening since 2011.
Subscribe
RSS Feed: Arsenal for Democracy Feedburner
iTunes Store Link: "Arsenal for Democracy by Bill Humphrey"
Music by friend of the show @StuntBirdArmy.
Podcast: Play in new window | Download
Subscribe: RSS