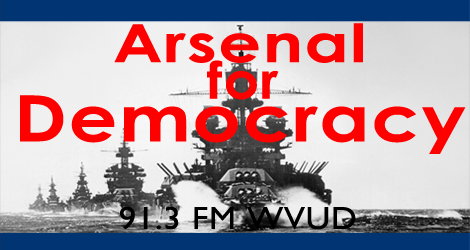 Topics: Senate Medicare for All bill breakdown; Hurricane Irma. People: Bill, Nate and Rachel. Produced: Sept 17th, 2017.
Episode 196 (55 min):
AFD 196
Please note that the show now airs/releases on Tuesdays instead of Wednesdays.
Related links
– Medicare for All Act of 2017 Chapter by Chapter Summary
– White paper: Options to Finance Medicare for All
– Our episode on Dental Care
– Our episode on how to nationalize oil and gas
– Our episode on climate austerity governments
Subscribe
RSS Feed: Arsenal for Democracy Feedburner
iTunes Store Link: "Arsenal for Democracy by Bill Humphrey"
Music by friend of the show @StuntBirdArmy.
Podcast: Play in new window | Download
Subscribe: RSS