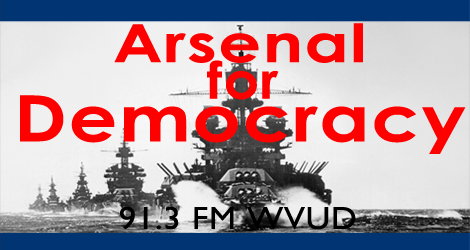 Topics: Water utility privatization in the United States and beyond; the Sanders-Warren recovery plan for Puerto Rico. People: Bill, Rachel, Nate. Produced: Dec 17th, 2017.
Episode 208 (51 min):
AFD 208
Note: No new episodes until January 9th.
Related links
– AFD 208 Articles Discussed (PDF)
Subscribe
RSS Feed: Arsenal for Democracy Feedburner
iTunes Store Link: "Arsenal for Democracy by Bill Humphrey"
Stitcher Link: Arsenal for Democracy on Stitcher
Music by friend of the show Stunt Bird.
Podcast: Play in new window | Download
Subscribe: RSS