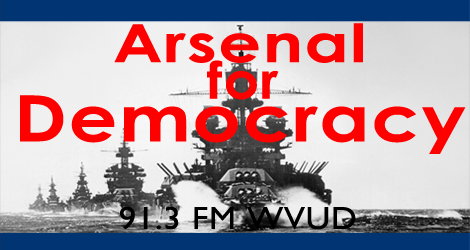 Guest Interview: Adam Eichen on the proposal for New Hampshire presidential primaries to use ranked-choice voting for delegate allocation. People: Bill. Recorded: Apr 12, 2019.
Episode 266 (33 min):
AFD 266
Related links
– In These Times: The Case for Using Ranked Choice Voting in the 2020 Democratic Presidential Primaries
Subscribe
RSS Feed: Arsenal for Democracy Feedburner
iTunes Store Link: "Arsenal for Democracy by Bill Humphrey"
Music by friend of the show Stunt Bird.
Podcast: Play in new window | Download
Subscribe: RSS