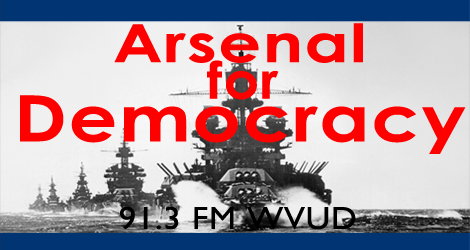 Topic: Part two of our recap of the 2018 elections, focusing primarily on Georgia, but also West Virginia and Kansas. People: Bill, Maria Jackson, and Paul Blest. Recorded: Nov 17th and 19th, 2018.
Episode 249 (28 min):
AFD 249
Related links
– AFD 249 Links and Notes (PDF)
Subscribe
RSS Feed: Arsenal for Democracy Feedburner
iTunes Store Link: "Arsenal for Democracy by Bill Humphrey"
Stitcher Link: Arsenal for Democracy on Stitcher
Music by friend of the show Stunt Bird.
Podcast: Play in new window | Download
Subscribe: RSS