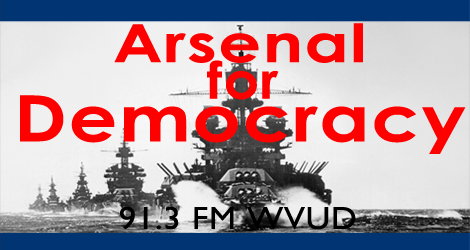 Topics: Southwest radicalism – The 1680 Pueblo rebellion in New Mexico; the 1950s Empire Zinc strike in New Mexico; battles over ethnic studies education in Arizona. People: Bill, Rachel, Nate. Recorded: Aug 12th, 2018.
Episode 237 (26 min):
AFD 237
Related links
Subscribe
RSS Feed: Arsenal for Democracy Feedburner
iTunes Store Link: "Arsenal for Democracy by Bill Humphrey"
Stitcher Link: Arsenal for Democracy on Stitcher
Music by friend of the show Stunt Bird.
Podcast: Play in new window | Download
Subscribe: RSS