Posted by Bill on behalf of the team.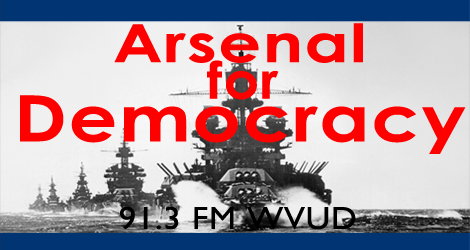 Topics: Why the media should take Bernie Sanders more seriously, the raid on FIFA, and remembering Beau Biden. People: Bill, Nate, guest UD alum Kevin. Produced: June 1st, 2015.
Discussion Points:
– Why is the media devoting negative coverage (or little coverage at all) to Bernie Sanders relative to many Republican presidential candidates this year?
– Why did the U.S. government finally step in on FIFA corruption?
– A few personal recollections about the late Beau Biden
Episode 129 (50 min):
AFD 129
(If you are unable to stream it in your browser on this page, try one of the subscription links below.)
Related Links/Stats
– Columbia Journalism Review: "Bernie Sanders can't win": Why the press loves to hate underdogs
– Media Matters: Daily Show Blasts Media's Dismissive Coverage of Bernie Sanders
– Quinnipiac May 28, 2015 Poll
– NY Times: Democrats Seek a Richer Roster to Match G.O.P.
– Press Think: Campaign reporters: you are granted no "role in the process." It is your powers against theirs.
Additional notes:
– On this episode, Bill mistakenly implied that Jay Rosen is affiliated with Columbia University. In fact, he is affiliated with New York University's journalism school. We regret the error.
– This episode was recorded prior to the announcement of Sepp Blatter's plans to resign in a few months.
Subscribe
RSS Feed: Arsenal for Democracy Feedburner
iTunes Store Link: "Arsenal for Democracy by Bill Humphrey"
And don't forget to check out The Digitized Ramblings of an 8-Bit Animal, the video blog of our announcer, Justin.
Podcast: Play in new window | Download
Subscribe: RSS