Posted by Bill on behalf of the team.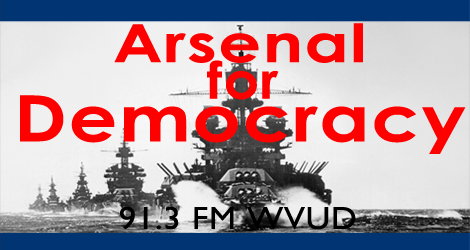 Topics: The 14th anniversary of the US invasion of Iraq and whether or not there is growing public support for universal programs in the United States. People: Bill and Greg. Produced: March 26th, 2017.
Episode 175 (57 min — extended version not aired on FM):
AFD 175
Soundcloud Excerpts:
Subscribe
RSS Feed: Arsenal for Democracy Feedburner
iTunes Store Link: "Arsenal for Democracy by Bill Humphrey"
Music by friend of the show @StuntBirdArmy.
Podcast: Play in new window | Download
Subscribe: RSS