Arsenal Bolt: Quick updates on the news stories we're following.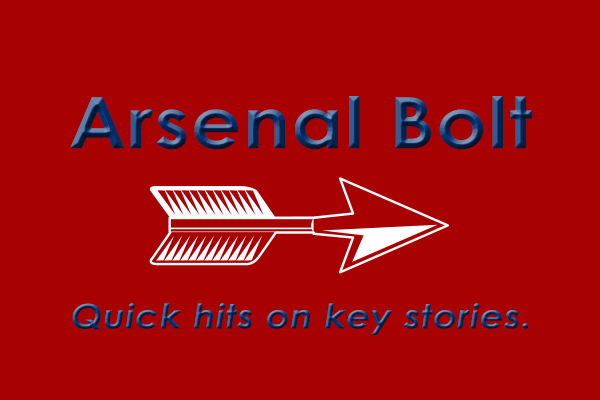 Ever wondered how ISIS and the early insurgency in Iraq got so many decent weapons so fast? It wasn't just by capturing them after big surrenders by the Iraq Army.
Here's Al Jazeera English, quoting an Amnesty International report on how the United States carelessly created the conditions necessary to arm ISIS fully:
"From 2003 to 2007, the US and other coalition members transferred more than one million infantry weapons and pistols with millions of rounds of ammunition to the Iraqi armed forces, despite the fact that the army was poorly structured, corrupt and ill-disciplined".
[…]
"Hundreds of thousands of those weapons went missing and are still unaccounted for. During this period, illicit markets flourished, as did covert supplies from Iran, making arms and ammunition readily available to armed groups operating in Iraq."

Yet another reason to be so wary of Western efforts to arm various groups in Iraq, Syria, Yemen, Libya, or anywhere else in the world right now.