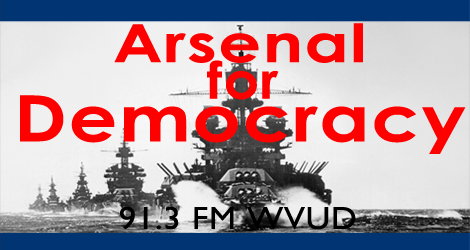 Topics: NFL, colleges, and handling assaults; Obama's new Syria/ISIS policy. Content warning: Domestic violence discussion. People: Bill, Nate, Persephone. Produced: September 14, 2014.
Discussion Points:
– What role should institutions like the NFL and colleges play in investigating and punishing players and students for alleged domestic violence, sexual assaults, and other crimes?
– Is President Obama's plan to strike ISIS in Syria really comparable to his airstrikes in Somalia and Yemen? Can it succeed?
Part 1 – NFL and Crimes Off the Field:
Part 1 – NFL and Violence – AFD 99
Part 2 – ISIS/Syria:
Part 2 – ISIS and Syria – AFD 99
To get one file for the whole episode, we recommend using one of the subscribe links at the bottom of the post.
Related links
– ThinkProgress: The Most Discouraging Sentence in Obama's Entire ISIS Speech
– Arsenal For Democracy: Is Obama's Anti-ISIS Operation Really Just Intended to Overthrow Assad?
Subscribe
RSS Feed: Arsenal for Democracy Feedburner
iTunes Store Link: "Arsenal for Democracy by Bill Humphrey"
And don't forget to check out The Digitized Ramblings of an 8-Bit Animal, the video blog of our announcer, Justin.
Podcast: Play in new window | Download
Subscribe: RSS