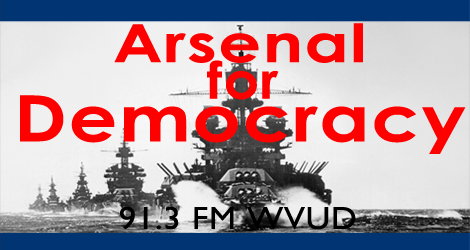 Topics: California teacher tenure ruling, Iraq-ISIS crisis. People: Bill, Persephone, Sarah, Nate.
Discussion Points:
– Why is maintaining teacher tenure and paying trained teachers more money so important?
– Just how badly did the United States screw up Iraq in 2003?
Part 1 – Teacher Tenure:
Part 1 – Teacher Tenure – AFD 88
Part 2 – Iraq/ISIS Crisis:
Part 2 – Iraq – AFD 88
To get one file for the whole episode, we recommend using one of the subscribe links at the bottom of the post.
Related links
– NYT: Judge Rejects Teacher Tenure for California
– NYT Op-Ed: Taking On Teacher Tenure Backfires
– Guardian: "US sends aircraft carrier to Persian Gulf as Obama considers air strikes in Iraq"
– YouTube throwback: Thomas Friedman sums up the Iraq war… (5/29/2003)
– Washington Post blog: "How can the U.S. help Maliki when Maliki's the problem?"
– AFD: "Maybe let's stop trying to 'help' Iraq for a second"
Subscribe
RSS Feed: Arsenal for Democracy Feedburner
iTunes Store Link: "Arsenal for Democracy by Bill Humphrey"
And don't forget to check out The Digitized Ramblings of an 8-Bit Animal, the video blog of our announcer, Justin.
Podcast: Play in new window | Download
Subscribe: RSS