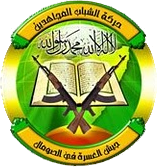 According to an al Jazeera report, farmers in a major grain-producing region of Somalia under the control of the al-Shabab terrorist group (responsible for much of Somalia's post-2008 violence and several major terrorist attacks across Eastern Africa) say that the group's farm reforms have been extremely beneficial.
After a 2011 famine killed 250,000 people, the Islamist group began construction on new irrigation systems and canals to prevent such disasters. In total, they've already spent $2 million on infrastructural development to boost farm capacity.
The group also more recently kicked out the Western aid NGOs (non-governmental organizations) who were importing non-local food for humanitarian relief purposes. While that food aid might seem helpful, it essentially meant they were giving out free alternatives to buying from local farmers. This established a cycle of dependency where no one bought food from local farmers (because they could get free meals instead) and then the local farmers became destitute as well and must depend on the food aid from the West. Each additional farm failure reduced the region's food supply, further increasing dependence.
The next step al-Shabab took was to reform the tax system of their jurisdiction and drive up demand for the local food:
By not taxing farmers for their land but for what they produce, Boru said al-Shabab is encouraging more people to farm – which means more tax income from the increased produce. And by providing rent-free premises for restaurateurs who serve only locally sourced food, the group is maintaining the demand for local food and safeguarding their coffers, he added.

al-Shabab also staged a PR campaign to promote local food purchases, including having doctors tell patients it would be healthier to eat locally. Both production and demand have risen dramatically in the region and may help ward off famine and reduce extreme poverty. al-Shabab will, of course, also make a lot more revenue, which means that — beyond having more money to buy weapons for the civil war and terrorism campaigns — they'll likely be able to provide additional social services and food aid to the needy in their territory.
Everyone wins, more or less. Even the Western NGOs will suffer fewer attacks after several years of skyrocketing attacks.
Like it or not, one of the ways terrorist groups become broad-based political movements, rather than just isolated bands of disaffected young men with violent solutions, is when they transition successfully into the role of de facto local government and social service provider.
This development — not overly surprising from a group that grew out of the governance-oriented Islamic Courts Union movement last decade — demonstrates a higher level of strategic and long-term planning than your average group of heavily armed rebels. In many ways, such reforms will make al-Shabab both a stronger military force to be reckoned with and a more legitimate political force to have to bargain with.