Arsenal Bolt: Quick updates on the news stories we're following.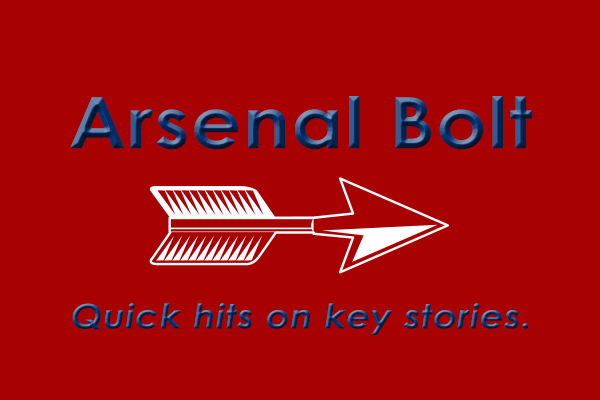 Who Took Care of Rosie the Riveter's Kids? – The Atlantic:
During World War II the United States government operated a far-reaching, heavily-subsidized childcare program—the likes of which Americans haven't seen in the seven decades since.
[…]
Established in late 1942, emergency nursery schools became the tool to relieve anxious mothers and keep raucous children at bay. Funded through both federal and local money allocated by an amendment to the Lanham Act, a 1940 law authorizing war-related government grants, childcare services were established in communities contributing to defense production. These programs reorganized one kind of domestic labor—child-rearing—to enable another kind: paid labor in the domestic economy that helped fortify America against its foreign enemies.

The scope of the program was enormous. Daycare centers were administered in every state except New Mexico. Between 1943 and 1946, spending on the program exceeded the equivalent of $1 billion today, and each year, about 3,000 childcare centers served roughly 130,000 children. By the end of the war, between 550,000 and 600,000 children are estimated to have received some care from Lanham Act programs. (Still, the demand for childcare was barely tapped. The Department of Labor estimated that each year, Lanham funds made it to only about 10 percent of the children in need.) By one historical account, the government had a hard time amassing a sufficient staff.