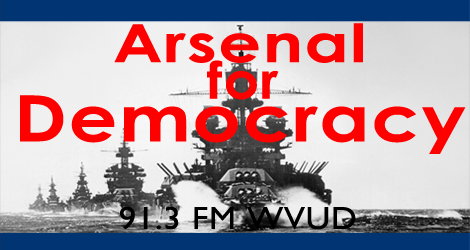 Topics: Total U.S. student debt forgiveness; Universal dental care. People: Bill, Rachel, Jonathan, and Paul. Produced: July 24th, 2017.
Episode 189 (54 min):
AFD 189
Listener correction:
– One of our Canadian listeners writes to say "Small correction, dental care isn't covered in Canada. I require benefits through my job to pay for dental care. I believe there are some dental programs for senior at a certain age but not for the regular populace… that and Pharmacare aren't covered here which is why we still need benefits packages through our jobs and what not."
Research and links for this episode
– Jonathan's huge dossier on student debt forgiveness
– Rachel's links on dental care policy
Subscribe
RSS Feed: Arsenal for Democracy Feedburner
iTunes Store Link: "Arsenal for Democracy by Bill Humphrey"
Music by friend of the show @StuntBirdArmy.
Podcast: Play in new window | Download
Subscribe: RSS