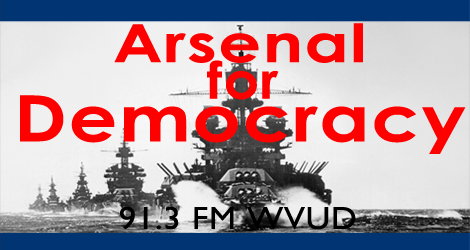 Topics: The Senate Tax reform bill, the Kansas low-tax experiment, and tax policy as ideology. People: Bill, Rachel, Nate. Produced: Dec 5th, 2017.
Episode 206 (53 min):
AFD 206
Related links
– Washington Post: Winners and Losers in the Senate GOP Tax Bill
– Washington Post: In a Pro-Trump Area, Many are Skeptical of GOP Tax Plan
– Politico: Senate tax bill and the Hillsdale College endowment
– Washington Post: Here's what the tax bill means for schools, parents, and students
– Washington Post: This is class warfare: Tax vote sparks political brawl over populism that will carry into 2018 elections
– Kansas City Star: 'One of the most secretive, dark states': What is Kansas trying to hide?
– Slate: Republicans are about to repeat Kansas' tax cut disaster
– NY Times: Kansas Tried a Tax Plan Similar to Trump's. It Failed.
– Tulsa World: History of Tax Cuts Catches up to Oklahoma
Subscribe
RSS Feed: Arsenal for Democracy Feedburner
iTunes Store Link: "Arsenal for Democracy by Bill Humphrey"
Stitcher Link: Arsenal for Democracy on Stitcher
Music by friend of the show Stunt Bird.
Podcast: Play in new window | Download
Subscribe: RSS