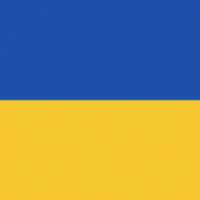 A new poll of Ukrainians conducted by Avaaz on the recent developments in Kiev and Crimea found a lot of results that don't really support the Russian version of events.
Russia seems to have missed a crucial development since 1991: a true formation of a Ukrainian identity beyond the East/West, Europe/Russia, Ukrainian language/Russian language split. As a result, there is no groundswell of support for their interference.
While there's certainly a noticeable difference in views still between Eastern and Western Ukraine, there's still more consensus than not, particularly on recent events.
Key findings:
A majority of the country wants to be aligned equally with both Europe and Russia.
A near majority in W. Ukraine agreed with that idea, while a narrow majority in E. Ukraine agreed with it.
3 in 4 Easterners agreed that there should be negotiations to protect minority rights in Crimea and return Russian troops to their own bases. 9 in 10 Westerners said the same.
Just 1 in 4 Easterners approved of the Russian intervention in Crimea.
Contrary to popular belief, 2 in 3 Easterners approved of the the removal of President Yanukovych, a Russian-speaking Easterner, while more than 9 in 10 Westerners agreed.
This is pretty consistent with other polling data from the past seven or so years and is very encouraging. While it's important not to exaggerate the significance of any one poll, this new poll taken in Ukraine fits into a broader narrative of polls from the past decade showing an emerging national unity. The fact that it's coming after all the recent chaos is even more important, in that it continues the trend.
This new poll demonstrates that there was a much deeper and wider well of support for the president's removal than opponents of the revolution have suggested (probably partially a result of the violence of his final crackdown). It also demonstrates a definite lack of support for a Russian military intervention in either Crimea or Eastern Ukraine in general.
There's no broad base of support, across Ukraine as a whole, in either half of the country, for truly going back to Russia, politically, militarily, or economically. Apart from nostalgia for the motherland among some aging Soviet pensioners, most Easterners, even the Russian-speaking ones, only want close ties with Russia out of existing economic dependence and a legitimate fear that Russia will punish them for pulling back.