Topics: Gun control, VA scandal. People: Bill and Nate.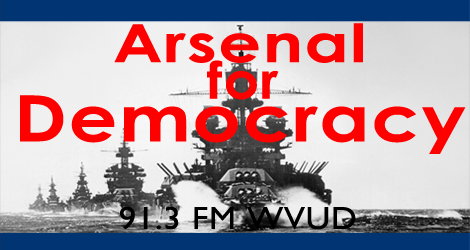 Discussion Points:
– What reasonable gun control measures could be taken to reduce U.S. gun violence and accidental deaths?
– Are we being distracted from the real issues on guns?
– Should Republican Iraq War supporters in Congress be blaming the Obama Administration for a Veterans Affairs scandal they didn't notice either?
– What can be done to improve the VA?
Part 1 – Gun Control:
Part 1 – Gun Control – AFD 86
Part 2 – VA Scandal:
Part 2 – Veteran Affairs Scandal – AFD 86
To get one file for the whole episode, we recommend using one of the subscribe links at the bottom of the post.
Related links
– David Waldman: Children 14 & Under Killed by Accidental Gunfire in 2013
– TPM: Study: U.S. Hospitals Admit 7,500 Kids A Year With Gunshot Wounds
– Buzzfeed: How The NRA Built A Massive Secret Database Of Gun Owners
– Newszap: Gun control battle continues in Delaware
– AFD: 11 fatal mass shootings in 5 months
– Chicago Tribune: U.S. violent crime down for 5th year in 2011: FBI
– Mother Jones: NRA Blames Violent Video Games for Newtown, But Partnered With Company That Makes Them
– Wired: A Biometric Gun Lock That Even the NRA Might Like
– BMJ: Gun use in the United States: results from two national surveys — Hemenway et al. 6 (4): 263
– AFD: Infographic: Iraq War vote vs. VA scandal critiques
– Mother Jones: Documents Show the VA Debacle Began Under George W. Bush
– CNN: Timeline: The VA's troubled history
– ABC: Veterans Affairs Scandal: What You Need To Know
Subscribe
RSS Feed: Arsenal for Democracy Feedburner
iTunes Store Link: "Arsenal for Democracy by Bill Humphrey"
And don't forget to check out The Digitized Ramblings of an 8-Bit Animal, the video blog of our announcer, Justin.
Podcast: Play in new window | Download
Subscribe: RSS