Here's a thing Chris Christie just said at the U.S. Chamber of Commerce today:
"I gotta tell you the truth: I'm tired of hearing about the minimum wage. I really am.

"I don't think there's a mother or father sitting around a kitchen table in America tonight who are saying, 'You know, honey, if our son or daughter could just make a higher minimum wage, my God, all of our dreams would be realized.'"

And if you haven't immediately identified the problem with that statement (which I helpfully bolded), here's a good summary from Steve Benen:
Also note the part of his comments related to children: as if the minimum wage is primarily for young people.

Whether Christie is tired of hearing the truth or not, the fact remains that the vast majority of Americans who work for the minimum wage are over the age of 20. About half of them work full time.

It's not about creating economic conditions in which "all of their dreams would be realized"; it's about creating economic opportunities for those who are struggling to keep their heads above water and combatting systemic poverty.


I'm a bit curious as to what sort of service industry jobs typically staffed by adults Christie believes are not paid at minimum wage (or arguably less, in the case of waitstaff jobs). I'm guessing he probably doesn't interact directly with those people anyway, however.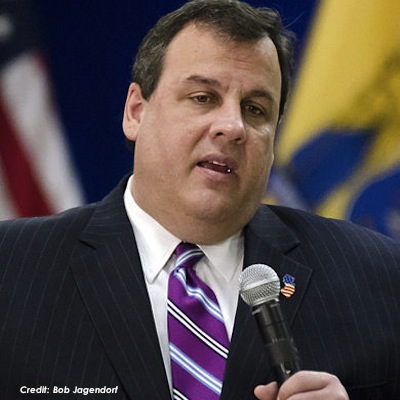 Governor Christie's efforts to block a minimum wage raise in New Jersey were eventually overturned by a statewide ballot initiative.
Had he and other political leaders raised the minimum wage at state and federal levels more consistently over the past couple decades, to keep pace with inflation, the real purchasing power of every minimum wage paycheck would have remained at levels high enough that people wouldn't be bringing up the issue so frequently now. Instead, it was allowed to decline significantly in value, leaving full-time minimum wage workers and near-minimum wage workers below the poverty line and unable to make ends meet.
Raising the minimum wage further would help significantly boost aggregate demand in the economy and thus spur consumption-driven growth. The experience of other peer economies with higher prevailing wages has demonstrated that there is plenty of room to sustain higher wages before there are any harms to the job market. It would also reduce the burden on government assistance programs and allow small businesses to hire more people to meet the increased consumer demand resulting from people having more spending money available and less debt to pay off.