Posted by Bill on behalf of the team.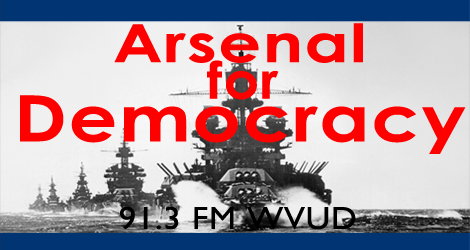 ArsenalForDemocracy.com contributors join host Bill to debate the Baltimore riots and whether peaceful protest can even achieve change in America anymore. Panel: Bill, De Ana, Greg, and Nate. Produced: May 3rd, 2015.
Episode 126 (52 min):
AFD 126
Related Links
– "After Baltimore: In defense of riots" by De Ana
– "After Ferguson: In defense of non-peaceful resistance" by Bill
– "Non-violence has cost at least 2.7 million Black US lives" by Bill
Subscribe
RSS Feed: Arsenal for Democracy Feedburner
iTunes Store Link: "Arsenal for Democracy by Bill Humphrey"
And don't forget to check out The Digitized Ramblings of an 8-Bit Animal, the video blog of our announcer, Justin.
Podcast: Play in new window | Download
Subscribe: RSS